WORKSHOPS & Special Events
Life is full of reasons to celebrate and Young Chefs® Academy takes these celebrations to a whole new culinary level! Whether we are celebrating a special holiday, hosting a community event, holding a fundraiser, partnering with a national brand, teambuilding, or given any opportunity to celebrate, Young Chefs® Academy encourages you to join in the fun!

See our upcoming schedule below and be sure to check back often as we are always cooking up ways to celebrate with you in our kitchens.
If you can't find what you are looking for or you're interested in something more specific, give us a call and we will surely assist you in finding what you need!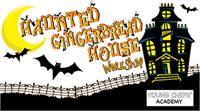 Haunted Gingerbread House Workshop

with

YCA

Teacher
Fri, Oct 26, 2018 at 5:30 pm - 8:30 pm
Hocus Pokus! Gather around the table to decorate your very own chilling centerpiece with loads of candy and treats! Bring your friends as we learn spook-tacular piping & decorating techniques as your own unique, enchanted creation mysteriously comes to life.
Ages 7 and up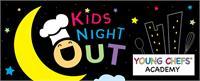 Kid's Night Out!

with

YCA

Teacher
Fri, Nov 9, 2018 at 5:30 pm - 8:30 pm
It's Kids Night Out! Tell the parents to go out for the evening and drop you off at Young Chefs Academy along the way and enjoy true hands-on, culinary fun in the kitchen! Baby-sitter, Smaby-sitter…who needs that?!
Kids Night Out™ workshops are 3-hour, hands-on cooking experiences based on popular themes. Each event provides valuable culinary instruction in a fun, relaxed environment.
Ages 7+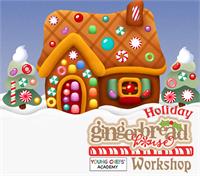 Holiday Gingerbread House Workshop

with

YCA

Teacher
Fri, Dec 14, 2018 at 5:30 pm - 8:30 pm
Imagine you've happened upon a magical cottage of sweetest proportions…where rooftops are sugared with frosted shingles and chocolate doors are adorned with fruity wreaths. Licorice-lined windows entice you to peek inside while the salty bark of a tree stands at attention alongside sugary gumdrop bushes....
It's not a fantasy! Join the holiday fun with Young Chefs Academy as we share decorating tips and tricks to bring your one-of-a-kind, sugar-coated gingerbread house to life!
Ages 7 and up